Configure WinServ Address Source
To use WinServ as an address source for ContactPad, please follow this description.
On the server where the Pervasive database is located, open the Pervasive Control Center. There you find the name of the server and database to be entered in ContactPad settings for the WinServ address source.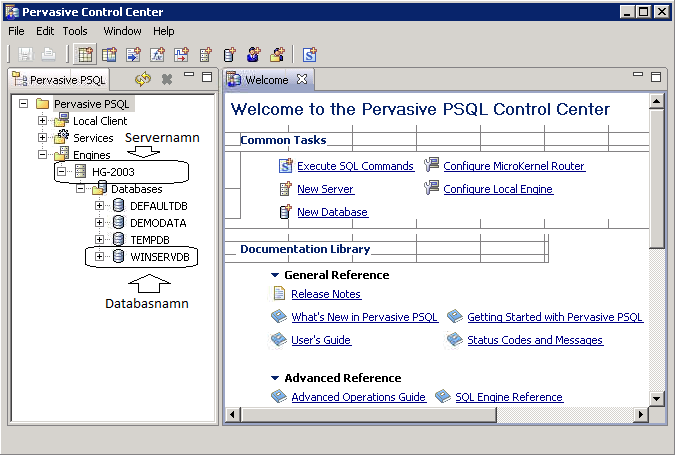 Since WinServ does not use this way to access the data, it may be that the database is not visible in the Pervasive Control Center. If so, create it like this:
Right-click on Databases and select New - Database.




Enter a name for the database and enter the path to the files (must be a local path). Leave 

"Create Engine DSN" unticked (not needed).

Confirm with "Finish". The database will then pop up on the left side.